What to Look for in a Moving Company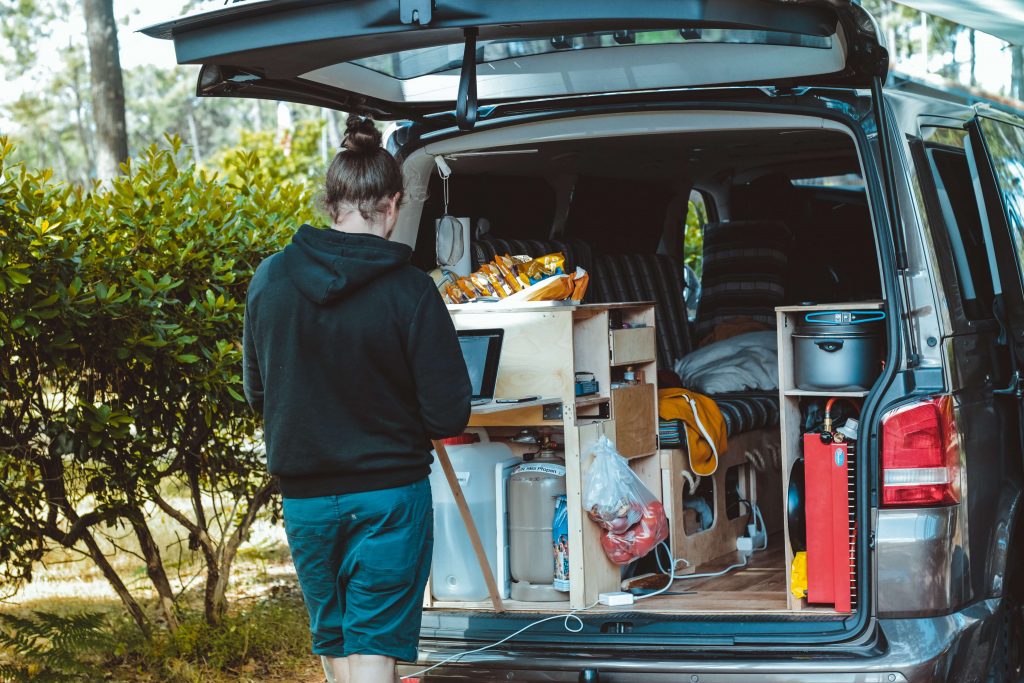 If the time has come to move out of your current place of residence into a new one, then you would need help. You could do it yourself, or ask friends and family for assistance, but considering the number of items the average person has in possession, chances are you'll change your mind in the very beginning.
Hiring a moving company is the next logical solution. But, how can you make sure you entrust your things to the right people? The 247manandvan team is here to explain what to look for in a moving company, so your moving day can become a lot easier.
What Does a Good Moving Company Include?
Hiring professional movers can ease your moving process a great deal. But, it might also make it more complicated, depending on your situation. In order to make sure you need it, compare the pros and cons of using a company.
PROs of a Moving Company
Help by professionals;
Insurance;
Can pack for you;
Alleviates your stress;
Perfect if you have lots of items.
CONs of a Moving Company
It's expensive;
If you don't research well, you might end up in a scam.
PROs of a DIY Move
You can make it cheap;
Perfect if you don't have many items;
A car might be enough.
CONs of a DIY Move
Takes you longer;
Might result in damages;
You have to organise everything;
Might turn out more expensive than you initially thought;
Helpers might not show up.
If the DIY move seems manageable by your situation and standards, by all means, go for it. If you realize you're in need of professional help, it's time to look for the experts.
Where to Find a Moving Company
You can start indirectly, by simply asking friends and neighbours who just moved, about whether they used a moving company, or did it by themselves. Ask them about their experience with the company. Though, keep in mind that people are different, and you might not like something they did, and vice versa. Ask whether they had specific inquiries and how the moving firm dealt with it. And, of course, ask about the price range.
The most common way to look for a moving company is to go online and use a search engine. You will find many websites that all promise the best for you. But which one can you trust?
What to Look for in a Moving Company's Website?
Once you've opened the websites in your browser tabs that mostly caught your eye, you'll have to look for the following attributes.
Website layout. We're not saying "judge a book by its cover", but generally a poorly maintained website is a bad sign. Lazy designs and poor navigation might easily be a sign of a scam. There are still websites with nothing more than a single page, or with broken scripts and dysfunctional widgets. Even if it's not a scam, if a company doesn't take their website seriously, they might as well not take their job seriously either.
License. Being licensed means not only that the moving company has permission to offer moving and other services, but also that their employees are specially trained, their products are tested and equipment – regularly inspected.
Full insurance. You should find this in the website's list of benefits. The benefits should be listed on the service page. If you find no benefits, the company is either an amateur, or it might be a moving scam. Some companies offer no insurance or limited insurance. Limited insurance is the minimal standard, which covers only damages directly done by the staff, while full insurance would cover any damage by breakage, vehicle accidents, whether trouble, lost items, theft, etc. Look for full insurance.
Connections. A successful company likes to brag when it's accepted in a field organisation, is backed by famous sponsors, or has accomplished a partnership with a well-known brand. As a result, you might see different logos and stamps of approval in the website header, footer, or even a whole separate page dedicated to them. These are a good way to know the company is trustworthy.
Coverage. It's important to check and see if the moving company is available in your area. This isn't a point about their reliability, but if they don't operate in your area, you can close that browser tab.
Services. The website should be offering an array of services, not simply moving. There are different kinds – home removals, office removals, man and van service, packing, storage and many more. These services should properly be organised in easy to understand pages and given a price estimation. Don't take the prices as something set in stone. Every person's situation is different, so they'll be calculated differently. To get an accurate price for your move, you'll have to get in touch with a representative.
Contacts. A single phone number is a bad sign. Yes, a phone number is necessary. But in the 21st century, there needs to be an option for contact by email, by a booking form, an app, or live chat. Having a single phone as a contact on the website might be a sign of a scam.
Once you've chosen one or more moving companies that look reliable and in your affordable price range, look around the website for any description of the main steps in executing the moving service. If you find none, that's no problem, you can simply get in touch with the company representative and ask any questions you may have.
What is the Booking Process of a Moving Company?
Most companies operate the same way, some differ by the quotes they give, the prices of their services and the billing process at the end. But, no matter which moving company you choose, you will have to go through the same three main steps of the booking process.
Getting in touch
You might have chosen to call by phone, filled in a booking form with all your information, chatting in a live chat, or downloading the company's app. Every method will connect you with a real person who would kickstart the booking process.
Once you're in touch with a sales representative, you will be asked for more information about your exact address and the address of your new property. This will be used to calculate the exact distance between them. You will be asked if you'd like to book an additional service (usually with a discount) and the overall size of your load. This will be used to give you an estimate of your service. If the price is satisfactory to you, you may proceed to the next step.
Inspection by a professional
No matter how accurately you measured your luggage, many customers tend to minimize their load when giving descriptions or forget to mention a particularly tricky item. This causes a lot of misunderstandings on moving day and makes the process a lot more stressful than it already is. So, experience has taught all moving companies that it's better to send a professional mover. You will be asked for a date to let the mover in so they can inspect and measure if they have to.
Final price
After the professional has seen everything, they will calculate the full costs of your specific case and give you your final price. If it's acceptable to you, you will officially have a booking with a moving company on your specified date and time. If not, you may look for another moving company and go through the same process.
Hopefully, this guide will help you choose the right moving company for your home or office move. If you're tired of looking, or it sounds too complicated for your already complicated day, know that the 247manandvan covers all the fields listed above and we are always ready to assist.